In this business it is all about TRUST
Owners
Jason & Kim Rennich
Kim grew up in Nashville as the daughter of a pool builder so she has been in the pool business for all of her life. I met Kim in college as I was working on my degree in mechanical engineering. I fell in love with her (of course) and when summer came around she suggested that I work for her father. He worked me like a dog (I think that he was just trying to see what I was made of). In the end though it paid off because I learned a great deal about the pool business. The next year I came to Knoxville to finish school and started my own company. It paid my way through the rest of college. I got out and thought I wanted an engineering job so I did that for 5 years while doing pools on the side. In the end entrepreneurship called me back and I have been doing pools ever since. The engineering paid off though because it gave me a skill set that almost no in this industry has. It has been a great career that has provided well for my wife and kids and has given me the opportunity to meet and become friends with many people over the the last years.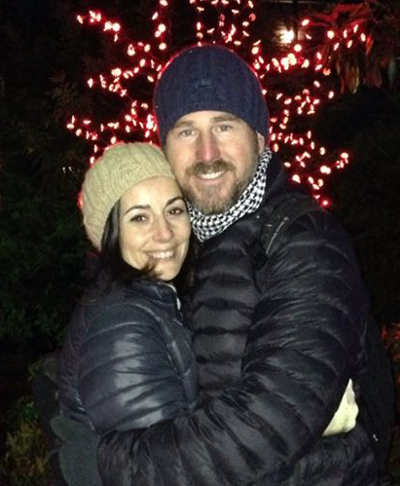 6 Reasons Why Pro Pools is Unlike ANY Pool Builder You'll Talk To
Reason #1 – Experience & Stability:
There are too many horror stories out there of people getting a hole dug in their yard and then the pool company never coming back again after having taken their money.  Many supposed pool companies think that pool construction is easy or like any other building trade and can be done by anyone with a backhoe. This is why you'll notice the number of pool companies listed in the phone book have changed drastically just over the past 5 years. In fact, one year, we finished a number of pools of other companies that were unable to complete their contracted work due to a variety of factors, including: financial struggles, poor workmanship, and illegal business operations. As a customer of Pro Pools, you will not have to worry about being the victim of another pool horror story. Your experience will be nothing but professional, timely, and stress-free.
Reason #2 – Turn Key and Stress Free:
Pro Pools is one of only a few companies in East Tennessee that will do turnkey swimming pool construction. With fewer parties involved, the quality control goes up as your stress as a homeowner goes down.
Reason #3 – Incredible Pool Warranties:
We search the marketplace, constantly trying to bring you the the very best quality products with the longest warranties.  Up to 10 year warranties on plaster, three on equipment, lifetime on others.  Our fiberglass pools carry a minimum warranty of 35 years against any structural leaking. This means years of swimming pool enjoyment without major, costly repairs down the road. And unlike many fiberglass pool manufacturers who have very poor finish warranties, our pool shells come with a full, 15 year finish warranty.
Reason #4 – Full Service Department:
Because you want a company that will also be able to service your pool if there are ever any needs, Pro Pools offers a full-service department. When companies do not offer post-installation service to their customers, warranty work and pool openings/closings can often be a major hassle for pool owners. We understand this need, and this is why we do over 200 openings and closings every year!
Reason #5 – In-House Construction:
Most pool companies sub-out over 75% of the pool's construction. At Pro Pools, we know that the fewer companies you have in your yard, the less chance for error and miscommunication during the project. We know you want to have one accountable party to deal with, and we want to be that party for you. Allow our trained staff to handle everything from the initial quote given by one of the owners (not a commissioned salesperson), the permits, the pool's excavation and filling with water, and then finally the pouring of your concrete deck around the pool.
Reason #6 – Superior Knowledge of Salt Water Sanitation:
Being the first company in East Tennessee to embrace the incredible technology of salt-chlorine generators, Pro Pools will ensure that you have the lowest-maintenance pool available in the world today. In fact, our company has installed over 300 salt systems over the last 12 years! You will not find another company with such a superior knowledge of this product