Liners
We sell and install vinyl liners.  Proper installation of a liner can mean the difference between a liner that lasts for 5 years or 15.  Most of the time the time the untimely end of a liner is due to two factors:  Poor water chemistry or poor installation.  Poor installation usually is a result of inexperience and inaccurate or lazy measurement of a pool.  If you do not order the pool correctly then it will never be right.  What many pool companies do is just order a liner that is close to your pool and then try and stretch it into place.  This results in a liner that is stretched out.  As you know if you stretch a material out it gets thinner and tighter.  Imagine if you put something sharp up against a deflated balloon.  It just gives.  Now put it up abgainst a inflated balloon. Pop—-leak.
Pro Pools accurately measures each and every liner. Not just length and width, but over 45 different measurements on just a rectangle pool, going up to 100's for a free form.  This ensures that the liner is made just for your pool and with the liners shown below or a multitude of others, it will be just the way you want it.
Light Collection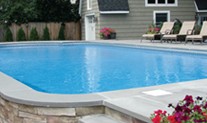 Let the serenity of our Light Series calm your soul. Imagine a piece of the Caribbean right in your own backyard. This series of liner patterns will give you a subtle and soothing color palette inspired by the light blue water of the islands.

Medium Collection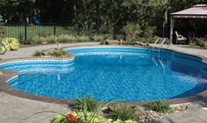 Individual style is often a perfect balance of extremes—not too light and not doo dark. The Medium Collection not only offers a blend of light & dark but is the only collection to offer our new Cool Colors Technology™. This exclusive technology results in a cooler surface around the pool perimeter above the water line—resulting in the prolonged beauty of the material with less fading.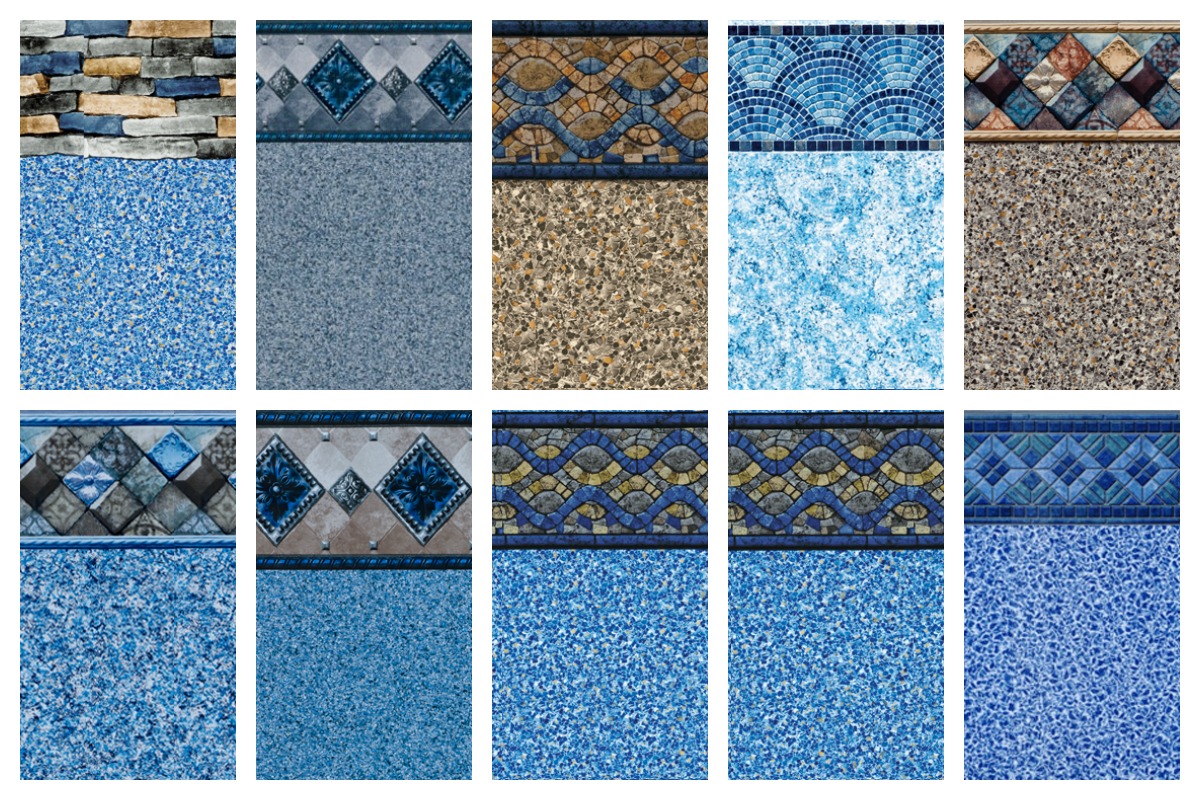 Dark Collection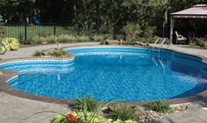 If you're looking to add some sophistication and impact to your landscape, then our dark collection might be just what you're looking for. As you can see, the deep blue water is uncommonly bold and beautiful, making an impressive statement.